We Be Big is the "mostly true" story of radio hosts Rick & Bubba. The book starts in their early childhoods takes you on a laugh out loud journey through their current radio careers. Like their radio show, Rick & Bubba strive to keep the book simple and funny without exaggerating too many of the details.
This book will make you want to listen to Rick and Bubba's show. They say that if it happens in their lives it makes it on the air in their radio show. You can clearly see this in the way that they tell their stories in their book. My favorite story has to be the one about accidentally rigging the walkie talkie to broadcast on a local radio station. I could picture the dawning expression on his face as he realized that it was his voice that was coming through the radio and then sending his unknowing friend home to "tune in" while he broadcast live from his house and how proud that made him.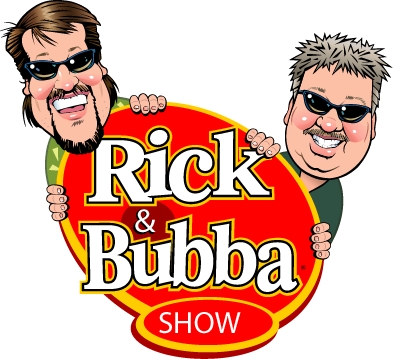 However, this book does more than make you laugh. It also teaches you a few lessons of faith. It wasn't all circuses in the backyard and awesome reviews from radio listeners. Rick and Bubba also had struggles. They had to rely on God when their radio program was cut and they weren't sure what they were going to do to provide for their families. They share those stories too. In spite of their struggles and tragedies you will be encouraged by the faithfulness of the "two sexiest fat mean alive".
If you are looking for a funny, quick read that will encourage you even while you laugh then I suggest you pick up We Be Big by Rick Burgess & Bubba Bussey.
This book was provided to me by Thomas Nelson Publishing at no cost for review purposes.
More Rick & Bubba Stuff:
The Rick & Bubba Show